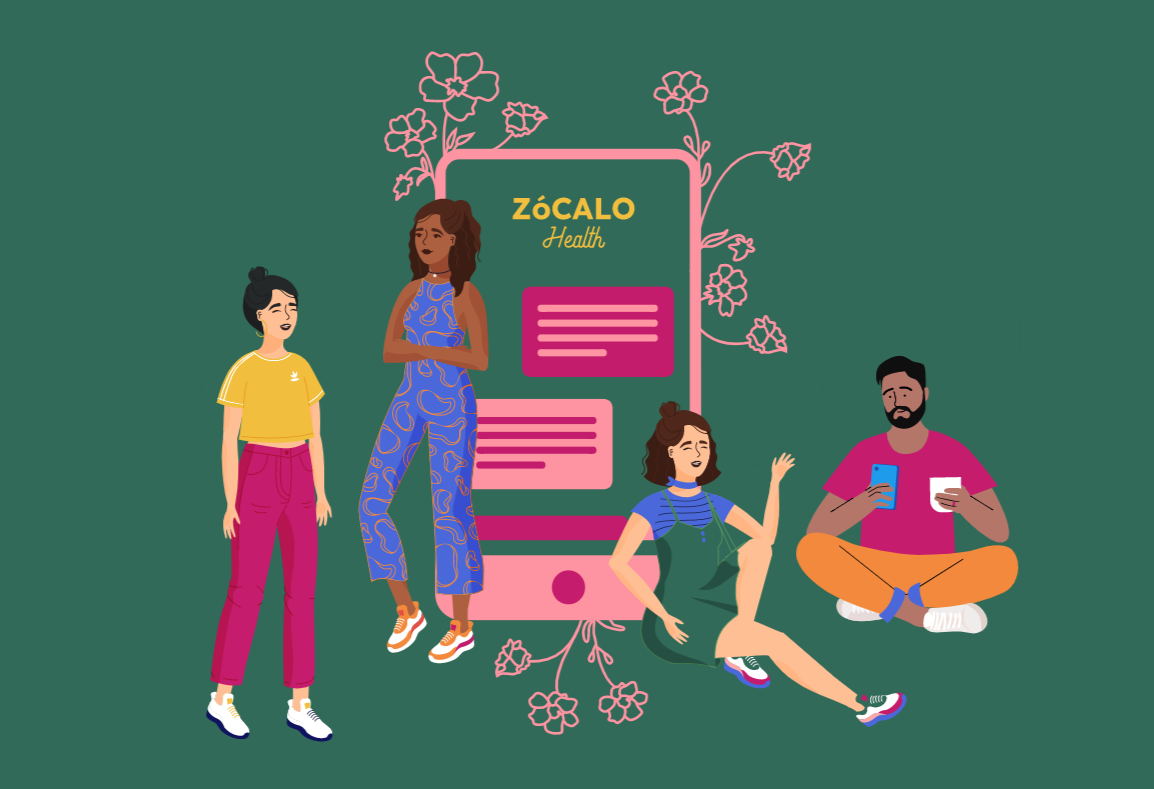 What You Should Know:
Zócalo Health, a Latino-founded healthcare service designed for Latino patients, announced that it's closed on $5M in seed funding to support its launch of virtual primary care services in California, Texas, and Washington this year.
The seed funding was co-led by Animo Ventures, Virtue, and Vamos Ventures. The round includes other notable investors including Necessary Ventures, Able Partners, and angel investors Toyin Ajayi, Freada Kapor Klein, Nikhil Krishnan, and Erik Ibarra. This new model of care will introduce an improved and long overdue healthcare experience for Latinos built on trust, community, and culture.
---
By-Latinos, For-Latinos
Over 60 million Latinos live in the United States today – the nation's largest minority group. By 2050, they'll make up more than 30% of the population with 132.8 million people. Despite this growth, the U.S. healthcare system lacks products and resources to meet this population's unique cultural needs. Latinos experience disproportionately limited access to primary care with a ratio of one primary care physician for every five to six thousand residents in predominantly Latino zip codes.
Founded in 2021 by co-founders Erik Cardenas and Mariza Hardin, Zócalo Health are blending innovation with tradition to create a platform focused on prevention, primary care, behavioral health and traditional practices to support the wellness of all members. They first met during their time at Amazon, where they were among the first hires of the tech giant's initial venture into the healthcare space. After aligning on shared values and visions, Erik and Mariza eventually brought their dream of creating a new model of primary care with their community at the center to life. The core goal is to remove barriers to access by offering same-day appointments, relationship-based services, and transparent pricing models.  The possibility? Reimagined primary care for Latinos across the country.
Services will be offered through monthly and annual memberships that give patients access to a full care team – led by a promotor de salud (community health worker) and composed of physicians, nurses, mental health therapists and more – as well as same-day appointments and care coordination services focused on addressing social determinants of health.
Key services provided include:
– Prescription renewals
– Birth control counseling/family planning
– Cold & flu
Urinary tract infections
– Hair loss
– PrEP
– COVID-19 care
"We founded Zócalo Health to embrace the values and traditions from our culture and Latino identity and make them the heart of the primary care experience. We are transforming healthcare in this country, as we can no longer rely on a one-size-fits-all system filled with inequalities," says Erik Cardenas, co-founder and CEO of Zócalo Health. "We are relentlessly committed to meeting the Latino community's needs with urgency and care. We are grateful for our team and our investors, who understand the importance of leveraging innovation while maintaining culture and tradition along the way."