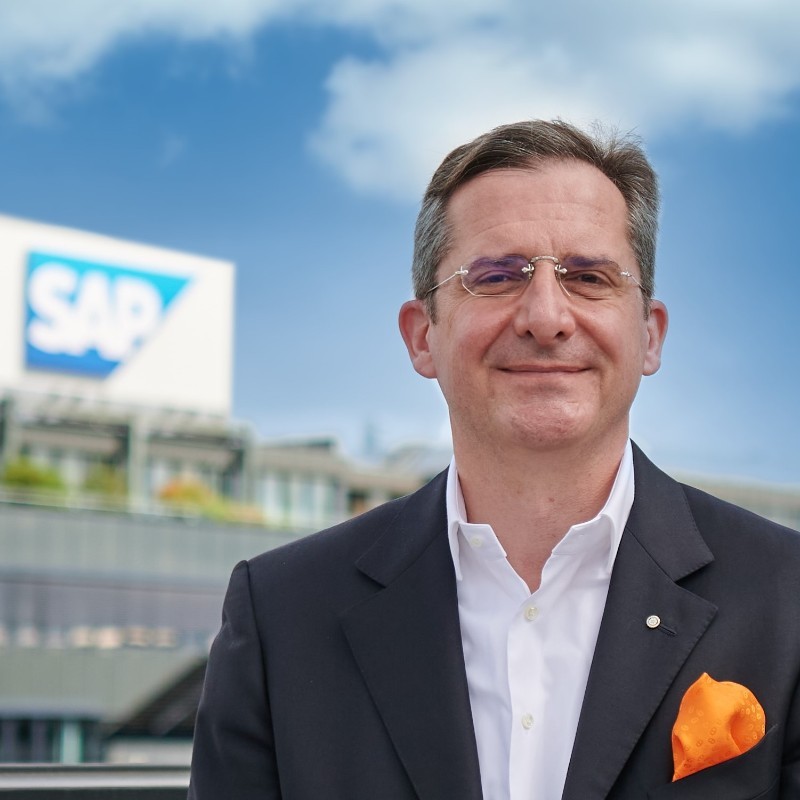 The global healthcare industry accounts for roughly 5% of greenhouse gas emissions. That is about the same as the cement and chemical industries combined, and more than that of the aviation and shipping industries together. In the United States, the number is even higher: roughly 8.5% of U.S. carbon emissions emerge from healthcare.
One might argue, from a carbon-intensity perspective, that is not too bad for an industry comprising nearly 20% of U.S. economic output. But then, one might also argue that an industry that wastes 30% of its resources should be addressing sustainability on multiple fronts.
Healthcare leaders recognize this. A 2021 Forrester Consulting survey found that 81% of them ranked implementing and maturing sustainability initiatives as their top near-term business priority – higher even than boosting profitability and improving patient experience. That tracks with a recent survey in which three-quarters of respondents said they have started their journeys toward becoming more sustainable, with more than half planning to bolster their programs. These survey respondents recognize what the numbers make very clear: We cannot have a sustainable society without sustainable healthcare. 
Also clear is that we can't have sustainable healthcare without establishing industry-standard healthcare sustainability metrics and then monitoring them closely. You can't manage what you can't measure, and in healthcare, we have not been measuring sustainability terribly well: A recent Health Affairs analysis described healthcare sustainability measurement as being "two decades behind efforts to improve healthcare quality through measurement."
Do no harm
There are reasons for this. Patient care remains paramount, so the fact that each MRI scan consumes two-thirds as much electricity as an average U.S. household uses in an entire day – or that one CT scan uses the power of a microwave oven running for an hour – remain fringe considerations. External pressures from payors to malpractice lawyers to patients themselves lead to marginal and, too often, unnecessary treatments. Telehealth has been slow to take hold even if the coronavirus pandemic has helped move it forward. And, let's be honest, healthcare has always had a throwaway culture, often for good reason: You don't want to reuse sharps, gowns, and gloves. But at the same time, the Hippocratic Oath of doing no harm should apply broadly to how healthcare institutions impact society environmentally, and governments are increasingly receptive to this view.
The prospect of regulation is a big part of what's driving the industry's new focus on sustainability. It's also adding urgency to improved sustainability metrics and tracking in healthcare. The Paris Climate Agreement's goals will require universal action, and healthcare will not be exempted. Major healthcare players are taking action. England's National Health Service has announced a commitment to be carbon-neutral by 2040 and has rolled out a Sustainable Health Dashboard with indicators about governance, carbon emissions, water and resource use, air pollution, and other metrics. The Netherlands' Green Deal on Sustainable Healthcare aims for a 49% reduction in healthcare climate emissions by 2030 and carbon neutrality by mid-century. The U.S. government has created an Office of Climate Change and Health Equity, which plans to roll out emissions goals for U.S. hospitals.
Many institutions are already taking action. UCLA Health has transitioned to electric buses. The Cleveland Clinic sources 30% of its food locally. Abraham Lincoln Memorial Hospital in Illinois cut its anesthetic gas purchases by 80%. (These highly potent greenhouse gases had comprised half of the hospital's carbon footprint.) The Mayo Clinic's utility upgrades, waste-management practice improvements, and focus on highly efficient new construction have cut its emissions by 20% since 2020. 
Tracking and transparency
But there remains much work to do. That SAP survey found that more than half of healthcare providers say they need to improve their waste management practices, and just a third of them are considering the sorts of circular-economy principles that have taken hold in other industries. Fewer than 20 % reported solid employee engagement in sustainability efforts. 
We know that every healthcare institution is unique, with its own complex supply chain, its own legacy infrastructure, and its own portfolio of near-term and long-term sustainability levers to pull for maximum effect. Consistent, though, is an industry-wide need for vastly improved tracking and transparency of sustainability data and metrics. We are talking about a new sort of ledger, one that can establish concrete baselines and then track carbon and other environmental footprints with a specificity familiar to financial ledgers. Integrating with supply-chain partners through industry business networks will enable continuous improvement and demonstrate it to investors, regulators, and an increasingly environmentally attuned patient population. Those improvements will also make financial sense, because sustainable care and treatment models, ideally incorporating circularity principles, will be more efficient than today's take-make-waste paradigm.
The World Health Organization agrees and adds that healthcare sustainability measurement "must proceed from a clear conceptual framework and statement of purpose. Measurement must reflect strategic goals, instead of letting goals become dictated by ease of measurement." The WHO continues, "Health system leaders now need to set clear and compelling sustainability goals, invest in internationally comparable metrics by which to measure their success, and embed them in their core business."
If that sounds like hard work, well, it is. But it is well worth doing for the good of healthcare institutions and, more importantly, for the health of the patients it serves and the planet we share.
---
About Michael Byczkowski
Michael Byczkowski is the Global Vice President, Head of the Healthcare Industry at SAP.