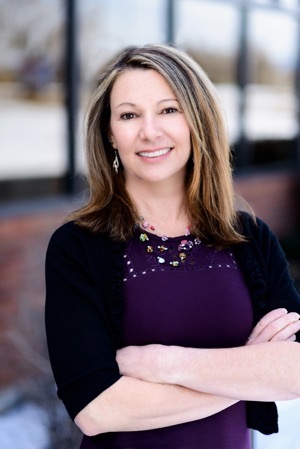 A demographic shift is looming, and we aren't as prepared as we think.
Colorado has long been revered for its stunning landscapes and outdoor pursuits, earning a reputation as a state with a youthful and active population – but, we are aging.
By 2050, Colorado's number of older adults is expected to more than double to 1.7 million, second only to Alaska in the U.S. for the fastest-growing population of people over 65. Nationwide, the 85 and older population is projected to more than double from 6.7 million in 2020 to 14.4 million by 2040. 
The concept of a 'Silver Tsunami' goes beyond statistics; it underscores the demand for affordable, quality care for our aging adults.
This puts senior care communities at a critical juncture.
Three key areas are emerging as indicators of a new era in senior living that demand our attention. First, there is the need to enhance staffing retention and cultivate a supported and dedicated workforce. The second involves integrating technology to enrich the lives of seniors and empower caregivers. Lastly, there's a pressing need to make long-term senior care more affordable, reshaping its accessibility and benefits for everyone.
To fully address the surge of seniors who will require care, we must first transcend quick-fix solutions into more tangible improvements that will prepare the industry for its impending reality.
Balancing Staffing Shortages with the Demand for Care
The scarcity of senior care staff has transformed recruitment and hiring into full-time jobs for communities. This is a result of fewer individuals entering the industry compared to the demand in almost every market throughout the country.
This severe shortage has been worsened by experienced care team members leaving due to burnout, stress, retirement, and other factors. Moreover, it is amplified by growing operational inefficiencies, characterized by miscommunication, delays in sharing information, and fragmented coordination of care.
When multiple providers and care team members work together to care for older adults, it's essential to have clear and efficient communication, especially for keeping staff engaged. When all caregivers are well-coordinated and informed, it minimizes misunderstandings and mistakes, resulting in happier staff and lower turnover rates
Dispelling the Myth of Senior "Technophobia"
The myth that aging adults are incapable of embracing technology must be debunked. 
The cultural shift towards embracing technology lies with organizational leadership. When these key stakeholders champion the integration of digital solutions, they send a powerful message to staff and residents to explore the potential that technology holds in enhancing their daily lives.
Adoption must begin at the top, with C-suite members leading by example and celebrating the benefits with confidence and enthusiasm. Beyond mere acceptance, they will come to recognize the value that technology brings to their communities, from improved communication and care coordination to enhanced social connections and personalized experiences.
Unpacking the Cost Dilemma
Ensuring the affordability of long-term care for our seniors is a crucial factor that shapes the future of caregiving. This challenge is complex and tied to various financial limitations.
Offering improved pay to staff creates a tough situation for families seeking care. When concentrating on higher wages, the element of keeping staff for the long term is overlooked, causing communities to hurriedly spend money on the issue without planning lasting ways to keep their caregivers.
Increasing food expenses, elevated utility bills, and inflation add to the challenge of affordability, impacting both care communities and families. The discrepancy between Medicaid's reimbursement rates and the rising care costs compounds the issue, as the number of Medicaid participants surpasses the available rooms or beds. Finding the correct balance between affordable care and high-quality service is necessary for the future of long-term caregiving. 
Shifting Perceptions for Future-Oriented Senior Care
The current model, which is based on an approach from fifty years ago, must be reimagined to fit the unique challenges of today's senior care environment, which is unlike anything seen before.
To start, we need to change the public perception of senior care and educate consumers about its future. Encouraging everyone to ask, "How will you address my needs when I require your services?" prompts a shift in mindset, driving care providers to adapt their offerings to meet the demands of tomorrow's seniors.
We also need to nurture a motivated workforce, fostering a culture of development and learning. This means understanding that job satisfaction goes beyond just money – it's about creating an environment that makes their work more manageable and fulfilling. When caregivers can prioritize the personal connection that seniors crave, it keeps the human touch intact and enhances operational efficiency. This, in turn, can alleviate the financial pressure on communities and families.
To ignore the potential of staffing improvements, technology adoption, and affordability concepts is to undermine the entire industry's future. This is a call for a shift beyond the immediate, for a forward-thinking vision that reshapes the status quo.
It's time to break free from the constraints of tradition and lay the foundation for a more sustainable future in senior care.
---
About Katherine Wells
Katherine Wells is the CEO of Serenity, the only network that allows ageing service providers, older adults, and their loved ones to "care together. In addition to her role at Serenity, she is the Chief Inspiration Maverick at Mavericks of Senior Living, a place to bring together different-minded individuals across the senior living ecosystem to create true innovation, including spearheading a new event called National Collaboration In Aging. Prior to her work in senior care, Katherine spent 25+ years as a software marketing executive. She also spent 10+ years as a family caregiver. Caring for her parents both inspired her to start her company and get more involved in creating a future we all want to live in. Katherine is a frequent speaker and thought leader within the industry, passionate about discussing the topic of ageing.
About Francis LeGasse Jr.
Francis LeGasse Jr. is President and CEO of Assured Assisted Living, whose mission is to improve the quality of life of its residents suffering from various dementias in a residential, home-style, least restrictive, but secure environment.  In addition to his role at Assured Senior Living, he is the Chief Curiosity Maverick at Mavericks of Senior Living, a place to bring together different-minded individuals across the senior living ecosystem to create true innovation, including spearheading a new event called National Collaboration In Aging.