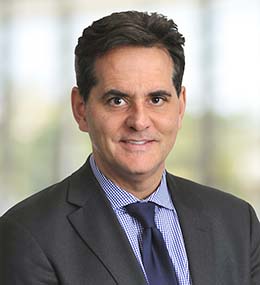 The healthcare market underwent significant changes during the pandemic as patients rethought how they received care, including opting for more telehealth and deferred elective procedures, but patient care is now normalizing as patients return to the office. However, payers are working to reduce the cost of care to reel in healthcare costs and keep premiums lower to remain competitive, driving key changes.
Ambulatory Surgery and Home Care
Surgeries are increasingly moving away from hospitals and into ambulatory settings, where patients are discharged the same day and the cost of care is much cheaper than an acute care hospital stay. Ambulatory surgeries are resulting in less time spent in the high-cost acute care setting, reducing payer costs. Homecare is also growing as patients are being discharged to the lower-cost home care setting earlier in the continuum of care in lieu of being referred to a higher-cost skilled nursing or rehab facility.
Physician Practice Management Consolidation
Private equity and larger platforms are looking to consolidate physician practices to achieve scale reduce costs and achieve more bargaining power with payers. Physicians are motivated to sell to integrate with an organization that has more capability in terms of systems for claims processing, as well as to achieve more efficient management of claims processing, a greater business development capability to acquire practices and add ancillary services, and a focus on clinical medicine instead of paperwork. 
Since many private practices are smaller (one to four physicians), the area is ripe for consolidation, as private equity groups can purchase practices at favorable multiples and grow them through the holding period, streamline operations, and invest in new locations. Another driver of consolidation was the recent conversion to electronic health records resulting from the HITECH Act. The technology investment for small physician practices was significant, and a lot of smaller practices decided they did not want to bear the burden and cost of these systems, leading them to band together, join a larger practice, or seek out a buyer.
Physicians Move to Employed Models
Private practice physicians beleaguered by the burden of managing a practice are therefore opting into employment by a hospital or private-equity-backed medical group rather than owning their own business. This frees them from administrative burdens (billing, managing staff, negotiating rent, etc.), and a salaried position allows them to spend more time with patients. 
A Shift to Value-Based Care
In a traditional fee-for-service billing model, healthcare providers bill payers based on the specific services provided. Now, there is an increasing shift to value-based care, where healthcare providers bill based on the outcome the patient received, with the goal of reducing overall healthcare spending and improving care, helping to ensure that the price of services is commensurate with the actual outcome delivered to the patient. 
Capitated contracting is another alternative to fee-for-service reimbursement models, whereby the provider contracts with the payer (insurance company) for a fixed per-member/per-month payment for all of their covered lives in a particular geography. This approach works to help prevent fraud and abuse by disincentivizing over-utilization that can occur in a fee-for-service model. 
Increased Price Transparency
As required by new legislation, Hospitals and other providers are being compelled to improve the transparency of patient billing, allowing consumers greater ability and convenience to shop around for lower-cost healthcare when they discover that they will be billed a high co-pay, for example. 
Telehealth
Telehealth spiked in popularity during the pandemic; though, as the pandemic wanes, there is an increasing trend of patients returning to in-person care. However, certain specialties still lend themselves to telemedicine (such as psychotherapy), where costs can be cut since the care can be provided without the overhead cost of a facility. 
Technology Allows for Less Invasive Surgeries
On the medical device side, technology now allows for traditionally invasive surgeries to be done in other ways, such as treating issues that used to require open-heart surgery instead of a catheter. This allows for the surgeries to be done less expensively, and a quicker recovery time which means less time in the hospital, and an overall more positive experience for the patient. 
Solutions for the Provider, Payer, and Patient 
Healthcare payers are looking to align reimbursement with patient outcomes. New models of service and developing technologies are being utilized in the marketplace in order to achieve these objectives and control healthcare spending. 
---
About John Calcagnini
John Calcagnini is a Managing Director in the healthcare practice of Stout's Investment Banking group. John has extensive experience with mergers, acquisitions, joint ventures, restructurings, leveraged buyouts, recapitalizations, and equity and debt financing. He has executed more than forty transactions in the healthcare industry across a variety of sectors including medical devices & diagnostics, healthcare services, biotech, and specialty pharmaceuticals.