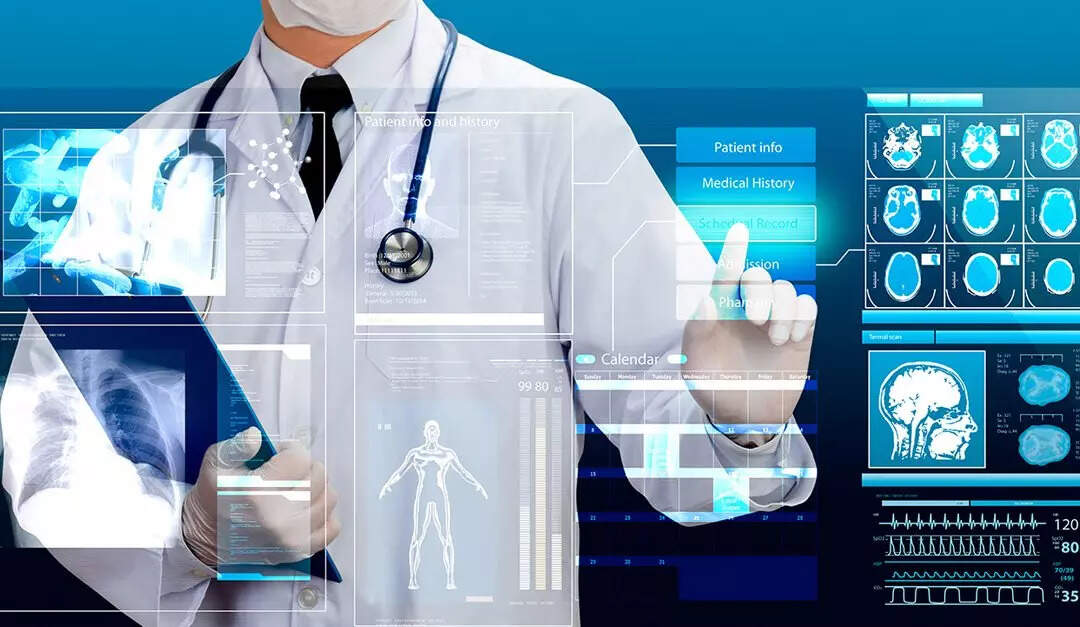 by Rahul Yadav
In March 2023, the International Council of Nurses' Recover to Rebuild report, stated that the shortage of nurses across the world has created a global health emergency.
Key findings from global workforce surveys of nurses revealed that up to 80% of nursing professionals have encountered symptoms of psychological distress since the start of the pandemic. One possible cause for the high level of distress is that nurses have to manage more routine tasks, which takes time away from what they see as their primary job – caring for patients. To address the emergency, some hospitals are using data-driven video technology to give nurses more time to provide quality, patient-centered care.
Video has been used in hospitals for safety and security for many years. In 2020, almost overnight, Covid 19 kickstarted a transformation to using video beyond security. During the pandemic, both healthcare staff and patients got used to working alongside video technology.
Helping hospitals to deliver patient-centered care
Hospital management started to see video as a tool to help them to deliver on their vision to provide patient-centered care that respects patient choices and preferences. As well as helping hospitals to provide a better patient experience, using video to take on tedious tasks is also a way to create more work-life balance for hospital staff. For example, using video to verify that adequate supplies and the right equipment are present in hospital rooms. This gives time back to nurses to focus on what motivates them, caring for patients. Like any other workplace, having satisfied and motivated staff positively impacts the overall performance of the hospital.
This started a trend of using video more broadly in healthcare, something that is expected to continue to grow in the future. Here are three practical examples of using data-driven video technology to deliver patient-centered care.
Keeping an eye on several critically ill patients simultaneously
The World Health Organization has predicted a global shortfall of 10 million healthcare workers by 2030. With stretched resources, it can be difficult to give the one-to-one care many patients require. A patient sitter, a nurse sitting with the patient full time, is usually recommended for critically ill patients who need close observation. For some categories of critically ill patients, instead of a one-to-one sitter, nurses can use video to observe multiple patients at once. To preserve the patient's privacy, the video can be blurred when observation is not required.
If patients fall – they need help quickly
According to the National Library of Medicine paper Preventing Falls in Hospitalized Patients: State of the Science, although hospital falls have been decreasing over the past several years, they remain a significant problem. Roughly 700,000 to 1 million patient falls occur in U.S. hospitals each year, resulting in around 250,000 injuries and up to 11,000 deaths.
Data-driven video technology can detect when a patient fall occurs and raise an alert immediately. The system helps nurses to respond quickly by showing them where it happened. If the fall occurred because of a heart attack or a stroke, every minute saved can help save lives.

Deter aggression toward hospital staff Extended waiting times because of staff
shortages and the stressful hospital environment can push patients and loved ones towards verbal aggression and, potentially, violence. A 2020 study by Frontiers in Public Health found that 61.9% of healthcare workers worldwide have experienced some form of workplace violence. According to the American Psychological Association (APA), 90% of all aggressive incidents are preceded by anger, which is typically expressed through shouting and raised voices.
Data-driven video technology with audio analytics can help hospitals to provide a safe place for hospital staff to work. Audio analytics can identify potential threats, such as verbal aggression (duress, anger, or fear), and raise an alert immediately if any of those threats are detected.
Are patients ready for video technology?
Nothing can replace the human touch and compassion of a nurse. However, having data-driven video technology working alongside nurses helps to free up time for them to give the personalized care they want to give their patients. But are patients ready for video technology in hospitals?
A 2023 survey in Denmark found that 62 % of Danes think that video technology in hospitals is a good idea in general. For patients that might be admitted in a critical situation, 76% said they would feel more secure if nurses could keep an eye on them, even when they leave the room. If there's a risk of falling or self-harm, four out of five (83 %) think video technology is a good way to keep patients safe.
Predict to prevent
Today, video technology is typically used reactively to alert staff when something has happened. Looking ahead, we see data-driven video technology as a collaborative tool that predicts certain events and helps staff to prevent them.
Data-driven video technology uses artificial intelligence (AI) models to analyze video and recognize what's happening in the scenes. Soon, these models will be able to identify behavior patterns that lead to something happening. Moving from being reactive to being proactive will ultimately lead to better quality care and a safer environment for everyone in the hospital. In the Danish survey, the majority agreed with using video technology to predict to prevent. Specifically, 83% were "positive" or "very positive" about using video technology to alert staff if the system recognizes that something is about to happen.
Balancing innovation with patients' privacy
To be accepted as a tool to combat staff shortages, create a better work-life balance and deliver patientcentered care, patients must trust data-driven video technology. We believe that people deserve the right to feel safe and know that they can trust the way technology is used. That means we must balance the advantages that data-driven video technology brings against patients' rights to privacy.
To achieve this, technology companies, the healthcare sector and policymakers must work together to ensure a legislative framework that protects patients' fundamental rights without blocking innovation.
Rahul Yadav, Chief Technology Officer, Milestone Systems

(DISCLAIMER: The views expressed are solely of the author and ETHealthworld does not necessarily subscribe to it. ETHealthwold.com shall not be responsible for any damage caused to any person / organisation directly or indirectly.)