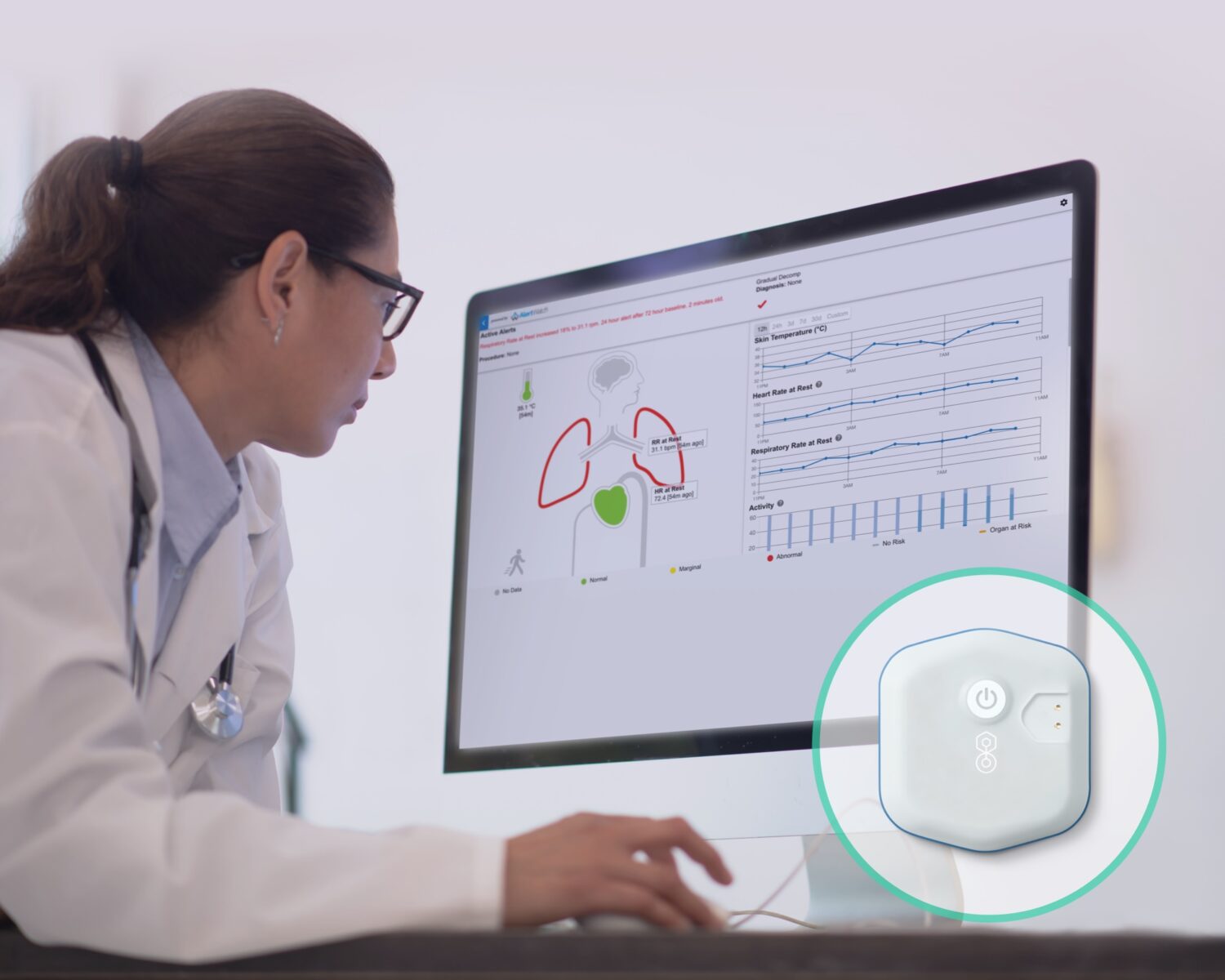 What You Should Know:
– BioIntelliSense, Inc. acquires AlertWatch, an FDA-cleared, clinically proven patient monitoring solution. AlertWatch uniquely provides robust integration, data analysis and a patented intuitive display of contextual patient data for more efficient, actionable clinical decisions.
– As part of the recently announced strategic partnership with Medtronic, its Patient Monitoring business will distribute AlertWatch to hospitals throughout the U.S. as a new offering in its HealthCast™ portfolio.
---
Expand its Comprehensive Portfolio of Continuous Patient Monitoring Solutions
Hospitals nationwide are seeking enterprise-grade platforms that optimize labor-intensive processes through automation of data capture combined with scalable exception management and clinical insights from in-hospital to home. Over the past decade, AlertWatch has earned four FDA 510(k) clearances for its specialized product offerings for the operating room, intensive care unit, and labor and delivery unit. AlertWatch is also monitoring patients in general care wards–and now, in the home.
The BioIntelliSense and AlertWatch platforms are interoperable solutions with extensive third-party and EMR system integration and data exchange capabilities. BioIntelliSense remains committed to an ecosystem approach that provides the flexibility, security and scalability that is needed to support our customers' patient monitoring needs.
"The addition of AlertWatch offers healthcare providers comprehensive continuous monitoring solutions, and an accelerated path from adoption to full scale utilization," said James Mault, MD, founder and CEO of BioIntelliSense. "The patented AlertWatch multi-parameter interface displays and analyzes data from inpatient vitals, the electronic medical record (EMR), laboratory systems and BioIntelliSense medical-grade wearables, to provide clinical intelligence across care settings and acuity levels."