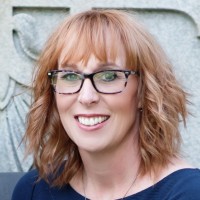 The promise of digital healthcare is profound. Moving from today's transactional encounters to a convenient and continuous connection between patients and clinicians can greatly improve both relationships and overall care. The responsible collection of data from a digital platform can also lay the foundation for better, more personalized care. Perhaps most importantly, consumers are no longer tethered to a physical location and are able to receive quality care regardless of where they live or their current mobility issues. 
Yet, tracking and measuring progress for these programs will be critical to demonstrating value. This will ensure any solutions support a healthcare organization's strategic goals. Specific criteria to measure are identified during the strategic initiation phase, where all stakeholders and vendors clearly understand the intent and expected outcomes for the investment. 
Measuring that progress typically falls into four main categories: Financial Return, User Satisfaction (Experience), Effectiveness, and Technical Performance. Yet, not all metrics are applicable across all programs and tracking unnecessary data tends to dilute the value of key criteria. That's why it is especially important to measure only those metrics that could impact a future business or clinical decision. Here are four important areas to explore: 
1. Financial Return
Many organizations require an estimated financial return, or ROI, prior to investing in any new program. Although measuring financial outcomes is important, targeting a specific return can be challenging for emerging technologies when very little unbiased data are available. Instead of establishing a targeted return, it's recommended that the potential financial improvements are identified early, then measured over time with trends in volume. 
Take the example of implementing a patient monitoring solution to reduce readmission rates. The return may be extrapolated by collecting a "before and after" trend for readmissions for a specified condition, using an average cost of readmission. After reaching a statistically valid volume of data, a trend can be assessed for overall value. That will be critical to determining whether the program should continue as is, be adjusted, or potentially closed.
2. User Satisfaction
Healthcare engagement is personal for both patients and clinicians. Therefore, perceived value can heavily impact utilization. The effective human-centered design ensures an optimal experience for all end users, but ongoing measurement is required to validate expectations are continuously being met. Establishing criteria that allow for comparison to other modalities of care provides additional reinforcement for a program's efficacy. Surveys taken across a varied population should be consistently conducted to identify trends that may be helpful in tailoring programs to specific clinical or user needs.
3. Effectiveness
A demonstrated improvement in access to care has historically been a key driver of telehealth implementation. However, simply improving access without measuring actual outcomes may lead to unwarranted utilization increases. 
Telehealth expands the ability of an organization to provide timely care based on an immediate clinical need rather than simply scheduled care which may or may not coincide with the patient's concern. In theory, timely access to high quality care will improve outcomes. However, is that improvement significant enough to justify the investment?
Operational improvements and clinical outcomes are two key areas to measure for efficacy. From an operational perspective, can a higher level of care be provided to a broader population with the same number of resources? Can automation reduce staffing requirements? 
Measuring clinical outcomes is often more challenging and reliant on time and volume. Ultimately, demonstrating a higher quality of care is the most significant value driver of many programs.
4. Technical Performance
Telehealth is naturally heavily reliant on technology, including hardware, software, networks, end-user devices, and more. There are many potential points of failure that could negatively impact end-user experience. With any new technology, there is a learning curve and abandonment rates can be high. This can often lead to a gap between system data and user-reported experience.
To ensure that the technology in question is effectively supporting a program, two key areas are required. First, is general standard system performance data such as uptime, speed, and quality. Second, is the end user perception which can be gathered as part of user satisfaction data but may be simplified to star ratings to improve response rate. Combining these two sets of data allow for targeted remediation of any issues from the system level all the way down to the individual user. Continuous optimization should be anticipated and is required as programs scale and technologies improve.
Metrics and telehealth programs are inextricably related. Financial ROI is highly dependent on end-user satisfaction and effectiveness. Satisfaction is also tightly related to technical performance. 
Tracking and measuring progress in these areas will be critical to proving telehealth programs are supporting a healthcare organization's strategic goals. Having a core set of data tracked at both the detailed and macro levels provide stakeholders with objective information necessary to make future strategic, business, clinical, operational, and technical decisions.
---
About Angie Stevens
Angie Stevens is the Chief Strategy Officer (CSO) at Iron Bow Healthcare Solutions where she specializes in helping healthcare organizations transform care delivery at scale. Prior to Iron Bow, Angie established the first national Telehealth Technology Strategy for Kaiser Permanente, serving over 12 million consumers.